Customize our luxury boxes with your dog's name and with the products you prefer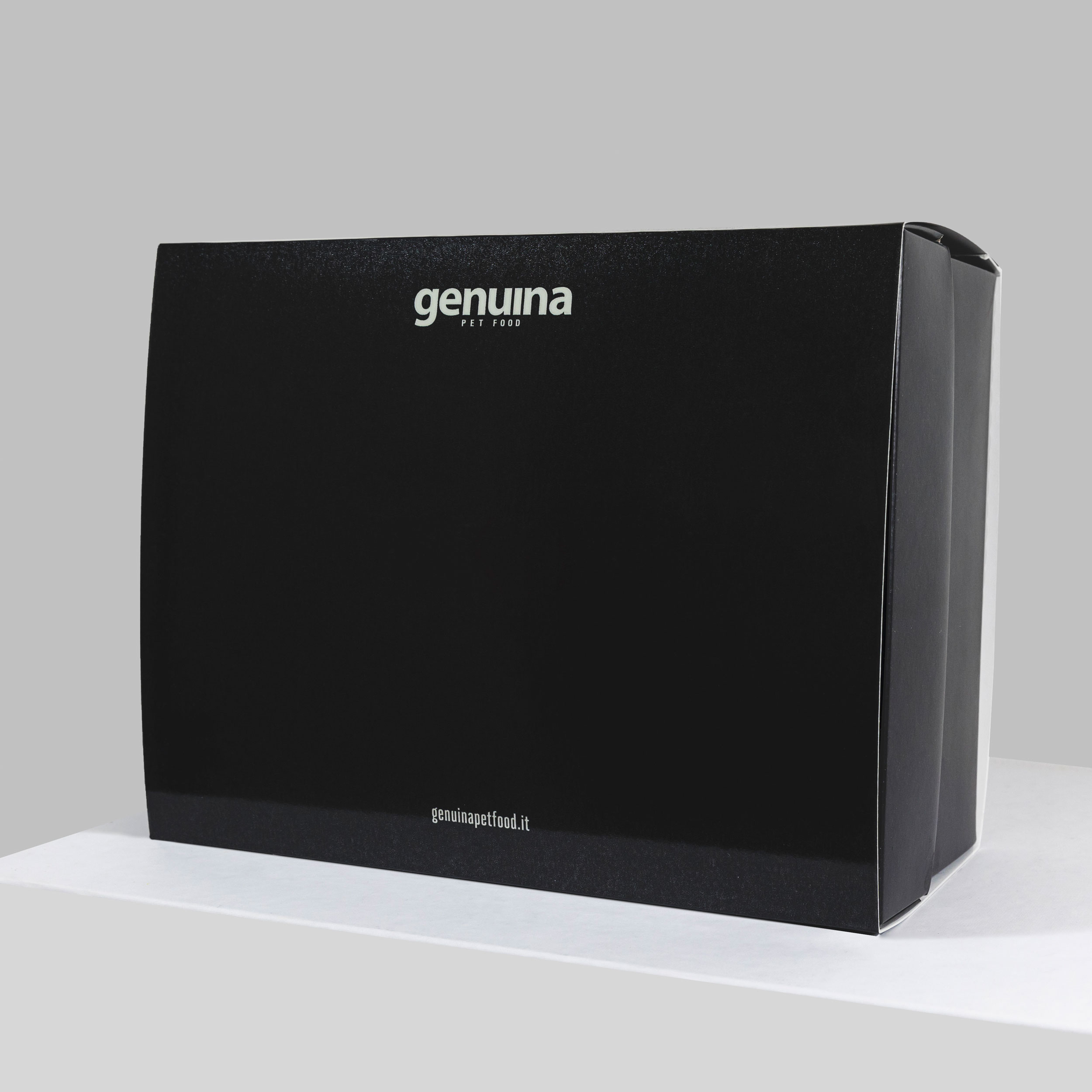 The perfect gift for you four-legged friend.
It contains:
nr.5 Pranzi Tradizionali 90g. (Chicken, Turkey, Beef, Veal, Pork)
nr.2 Pranzi Vegetariani 85g. (Minestrone, Peppers)
nr.1 Pranzo Vegano 85g. (Tofu & spinach)
nr.1 scatola Premietti of 25pc. (Choose your taste)
nr.3 Dolcetti of 25 g. (Choose your taste)
Gift box set with customizable black sleeve
Make it unique by personalizing it with the name of your four-legged friend.
It contains:
nr.5 Pranzi Tradizionali 90g. (Chicken, Turkey, Beef, Veal, Pork)
nr.2 Pranzi Vegetariani 85g. (Minestrone, Peppers)
nr.1 Pranzo Vegano 85g. (Tofu & spinach)
nr.1 scatola Premietti of 25pc. (Choose your taste)
nr.3 Dolcetti of 25 g. (Choose your taste)