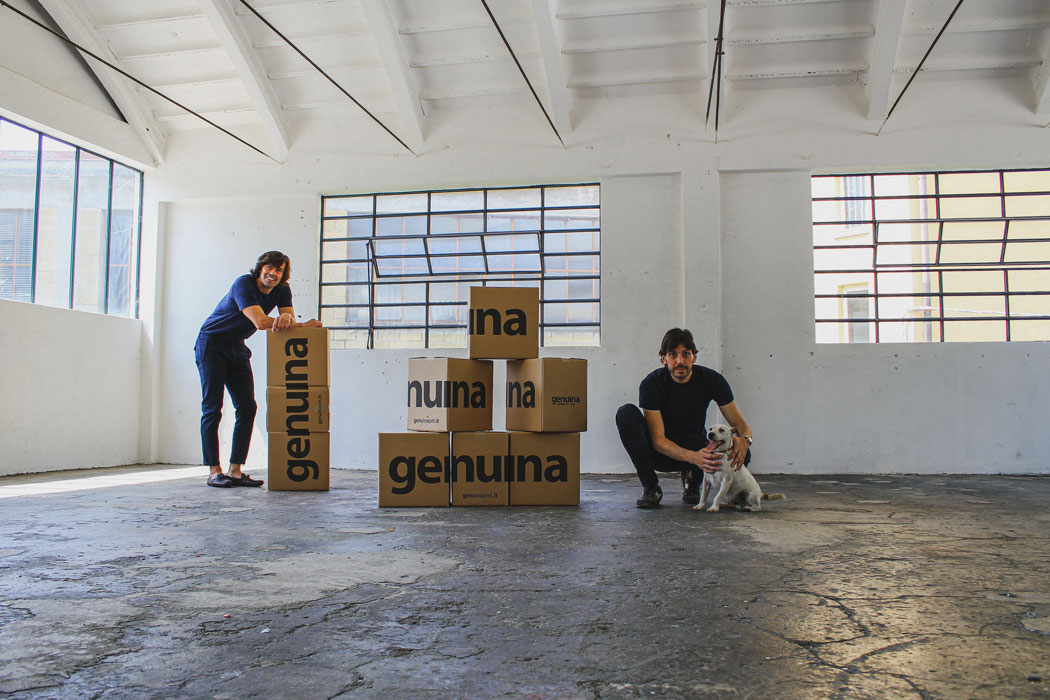 Abbiamo il privilegio di poter definire l'etica della nostra azienda :
Exploration
Creatività
Qualità
Food well-being
Genuina rappresenta un modo nuovo di vivere l'alimentazione dei nostri animali.
Un concetto alimentare innovativo e raffinato , realizzato con una filosofia produttiva di qualità e completato con un'estetica pulita ed essenziale.
The added value of Genuina
A natural meal with no additives.
Features
Materials originally fit for human consumption
No coloring and addicted flavors
Rich in Omega 3 and Omega 6
It can be kept out of the fridge
Complete food with vegetables, which can be used both as a replacement and as a supplement to the typical croquette meal.
L'innovativo metodo di lavorazione permette al prodotto di non perdere l'importante apporto vitaminico e proteico delle materie prime e di conservare fuori dal frigo (0°C-25°C) non esporre a fonti di calore o alla luce.
Weight: Packs of 90g and 200g
Modalità d'uso
Servire tale e quale in ragione di 90g di alimento, ogni 5kg di peso del cane. La quantità può essere cambiata a discrezione del medico veterinario. Dell'acqua da bere deve essere sempre disponibile.
Ingredients
MEAT: More than 60%
FIBERS: 6%
POTATOES: 9%
CARROTS: 9%
SUNFLOWER OIL: 1%
Analytical constituents
CRUDE PROTEIN: 16%
CRUDE OILS AND FATS: 5%
ASHES: 1,5%
CRUDE FIBERS: 6%
UMIDITÀ: 72%