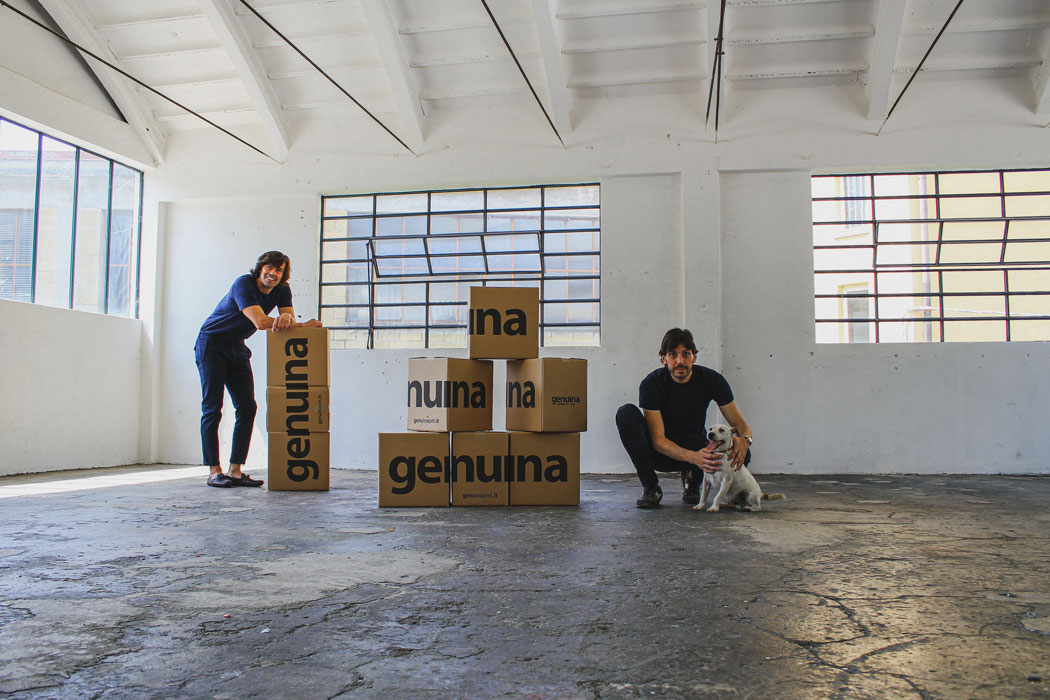 We have the privilege of being able to define the ethics of our company:
Exploration
Creativity
Quality
Food well-being
Genuina represents a new way of experiencing the nutrition of our animals.
An innovative and refined food concept, created with a quality production philosophy and completed with a clean and essential aesthetic.
The added value of Genuina
A natural meal with no additives.
Features
Materials originally fit for human consumption
With Omega and mineral salts
It can be kept out of the fridge
Complete food with vegetables, which can be used both as a replacement and as a supplement to the typical croquette meal.
The innovative processing method allows the product not to lose the important vitamin and protein supply of the raw materials and to be able to keep it out of the fridge (0°C-25°C). Do not expose to sources of heat or light.
Weight: Packs of 90g and 200g
Instruction for use
Serve as it is at the rate of 90g of food per 5 kg of the dog's weight. The quantity can be changed at the discretion of the veterinarian. Drinking water must always be available.
Ingredients
MEAT: More than 60%
FIBERS: 6%
POTATOES: 9%
CARROTS: 9%
SUNFLOWER OIL: 1%
Analytical constituents
CRUDE PROTEIN: 16%
CRUDE OILS AND FATS: 5%
ASHES: 1,5%
CRUDE FIBERS: 6%
HUMIDITY: 72%