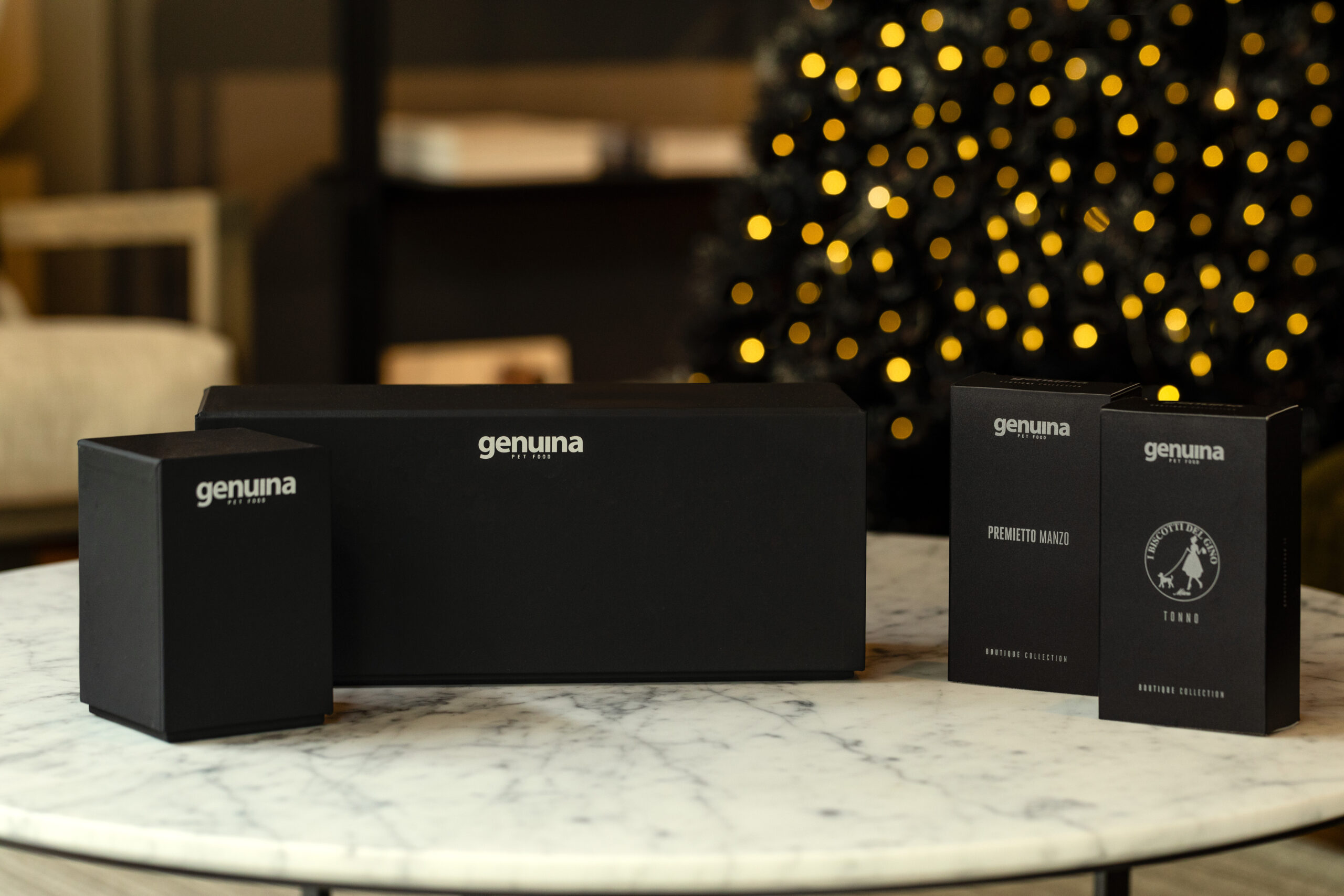 Natale Genuina
Boutique Collection
La nostra Boutique Collection è stata pensata per esaltare la qualità degli snack.
Potrai scegliere tra: Premietto Suino o Manzo nel formato maxi e Biscotti del Gino – Milano nei gusti Tonno o Formaggio nel nuovo formato e con una nuova ricetta.
Oltre a questa Collection potrai acquistare anche i nostri eleganti Cofanetti Genuina Pet Food nei tre formati: Luxury, Premium e Mini. Tutti e tre personalizzabili con il nome del tuo cucciolo.
Box Provami

Is it the first time you enter this site?
Do you want to try a selection of our products?
Subscribe to the site and compose your "BOX PROVAMI" choosing between:
3 PRANZI (between our 5 traditional products and the 3 of the Veggie line)
1 PREMIETTO (of 25pc)
1 DOLCETTO (of 400g)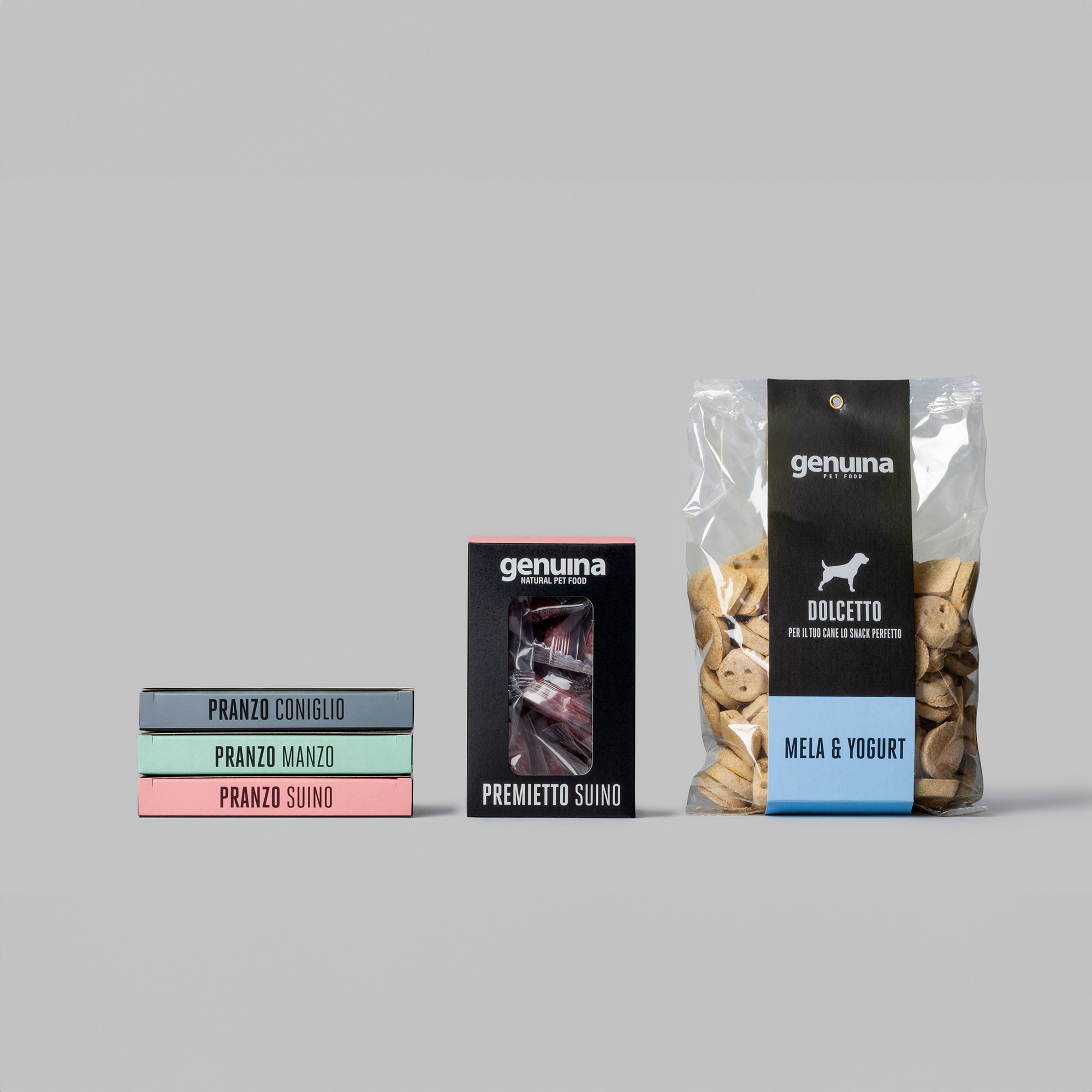 FREE SHIPPING ON ORDERS OVER €49.90 (Only for Italy)